brown sugar body scrub
$

27.00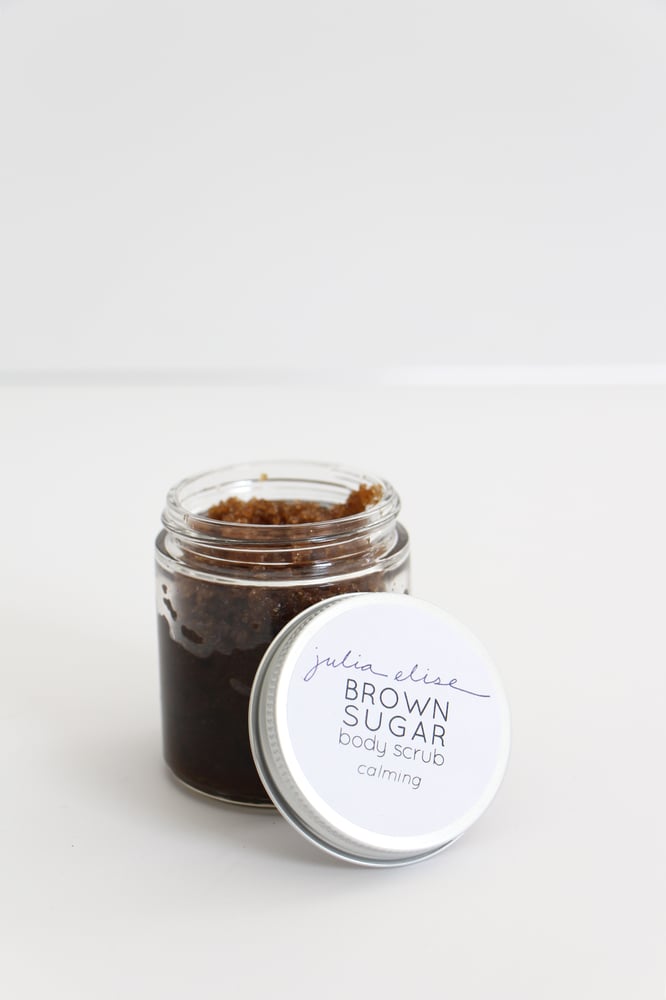 be present with your body
using this brown sugar body scrub encourages you to be present with your body and take a few extra moments to notice each and every part of your body. give thanks to your body for all the amazing and powerful work it does. this scrub will exfoliate and moisturize all at once, leaving your skin feeling activated and rich.
made with exfoliating brown sugar, calendula- and comfrey-infused olive oils, and sweet almond oil. calendula and comfrey have strong skin healing and regeneration properties to keep your skin hydrated and healthy.
awakening is scented with grapefruit and peppermint to energize and activate your skin and prepare you for the day.
calming is scented with lavender to relax and restore your body and mind before bed or whenever your body needs that calming presence.
read more about this product in this journal post
ingredients: extra virgin olive oil*, sweet almond oil*, calendula*, comfrey*, light brown sugar*, essential oils.
(*organic ingredients)
available in 4 ounce or 2 ounce glass jar.
handmade with love in minneapolis.
*free shipping on all orders above $100 with code FREESHIP100