healing body salve
$

20.00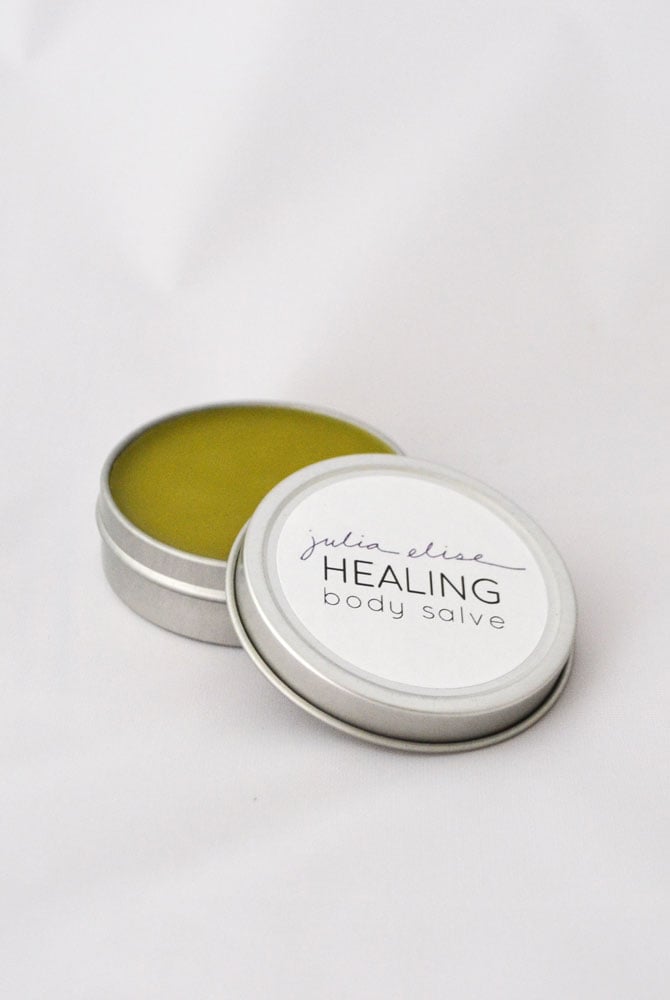 your body is worthy of healing
treat your skin right with this rich plant-based healing body salve. made with calendula- and comfrey-infused olive oils and pure beeswax, this unscented salve will keep your skin hydrated and healthy.
keep a tin next to your kitchen sink to rescue your hands after washing dishes. or by your bedside for a quick pre-bedtime foot or hand rub. or by your baby's changing table to treat dry skin patches & diaper rash. it is also a great staple in your natural first aid kid, helping to heal minor cuts and scrapes and prevent scarring.
this salve is very gentle, yet effective, and the unscented nature makes it a safe & effective choice for babies & children, as well as those with sensitive skin.
calendula & comfrey are powerful herbs that have strong healing and skin cell regeneration properties.
ingredients: extra virgin olive oil*, calendula*, comfrey*, pure & local beeswax.
(*organic ingredients)
2 ounce metal tin.
handmade with love in minneapolis.
*free shipping on all orders above $100 with code FREESHIP100